My Review Of Son de Flor Brand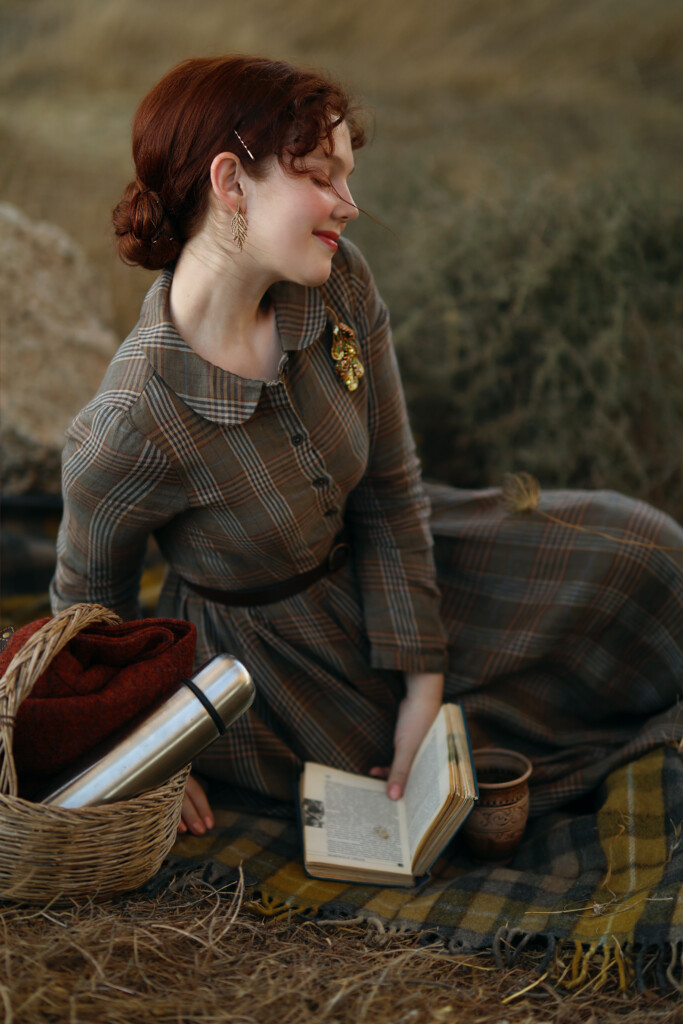 Not Just Linen Clothing, But a Real Linen Community!
I am pretty sure that Son de Flor brand succeed to become the first linen brand that became a real linen community.
Thousands of women around the world wear outfits from this soulful brand. Their style in a few years immediately became recognizable!
An elegant classic Peter Pan collar dress with a charming twirl from the best linen we could find in the small country near the big Baltic sea.

That dress is so much more than meets the eye. It's calm and safety. It's home. It's laughter around the dining table. It's comfort and assurance. It's modest and yet standing out.

No chase of trends, nor seasons. Timeless. Feminine. Charming. Subtle.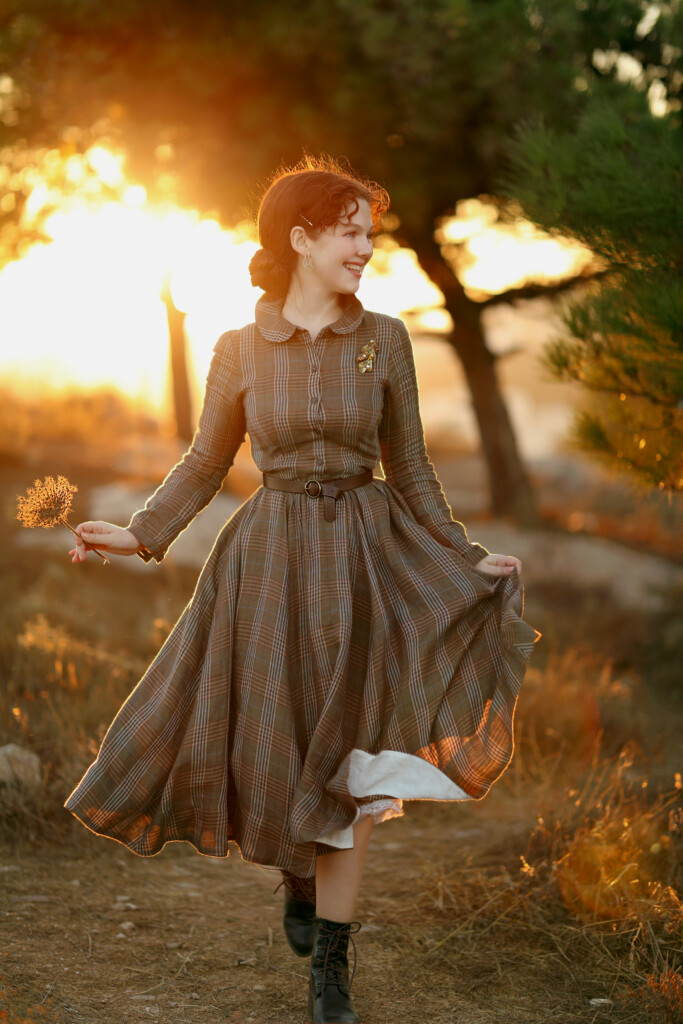 My experience with Son de Flor
The parcel comes in a beautiful brown box, and inside it is a bundle wrapped in rustling silk paper and tied with twine.
The package comes with cute gifts and cards!
Each item of Son de Flor is packed and folded with lots of love and care.  By the way, the labels of clothing come with spare wooden buttons and beautiful linen samples, so you can wear your favourite piece, truly, for years.
Son de Flor's linen comes from a local Lithuanian producer with all the yarns being raised in EU. They know who works in the company and they assure absolutely fair production and Oeko-Tex®100 certification. All Son de Flor's fabrics are stone-washed and softened by a small family-owned company.
Indeed, touching the fabrics of the Son de Flor dresses, you can really feel the fine quality and pleasant textures. They use a variety of linens. The weave of the thread is of several types.
I really liked and was surprised by twill linen. Some designs from a more "warm" collection are sewn from it. This is a denser fabric, with an expressive herringbone texture. With such a beautiful texture, even the simplest cut and dress color will look very noble and expensive.
By the way, this twill linen fabric could be worn in cold seasons and it gives a feeling of warmth and comfort.
Classic Linen Dresses
Son de Flor's dresses made from classic smooth linen always have beautiful design elements. It can be a Peter Pan collar, a designer print on the fabric, unique floral embroidery, beautiful tucks etc.
All Son de Flor dresses and skirts have pockets!
Most of skirts and dresses from this brand have a flared skirt with high-quality workmanship along the hem. Therefore, the skirt always flows and falls in beautiful folds and waves.
Special attention in the line of clothes from Son de Flor deserve their woolen garments, made from premium Italian wool and is a perfect complement to their most iconic linen styles.
The wool is thin and soft, lightweight and pleasant to the touch. It is very warm and looks so cozy!
How do I style my Son de Flor?
Son de Flor dress is always among my favorites in my wardrobe! It really is the most comfortable and the most versatile garment that I easily style for every day.
Most of the time I like to wear my Classic Dress in Pink with long sleeves together with a detachable embroidered collar, and my long-sleeved Classic Dress in Evergreen with an embroidered collar!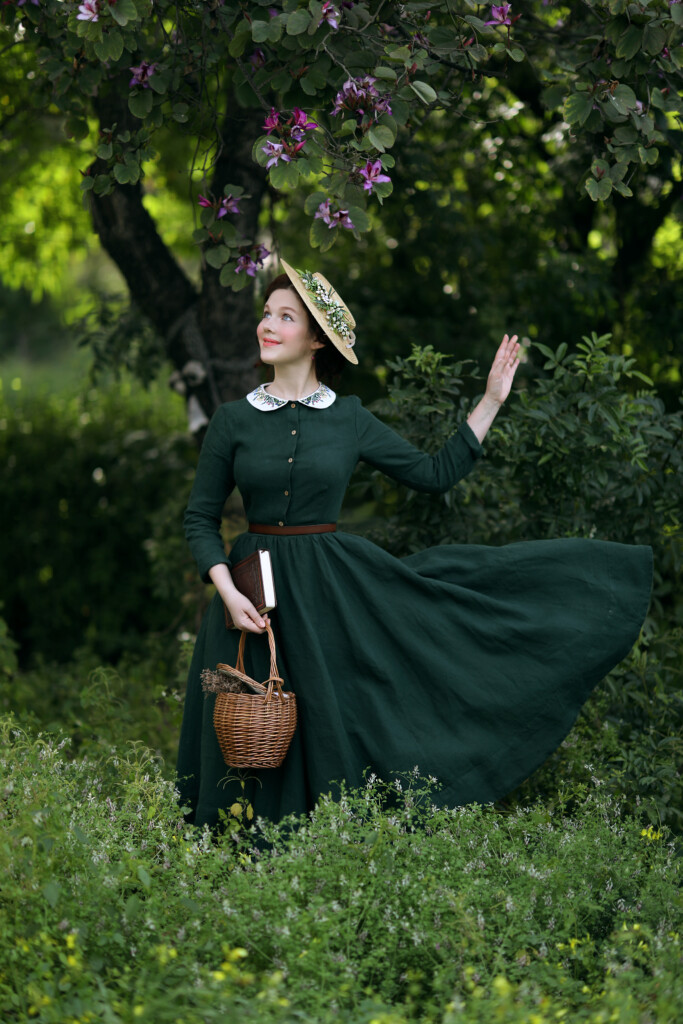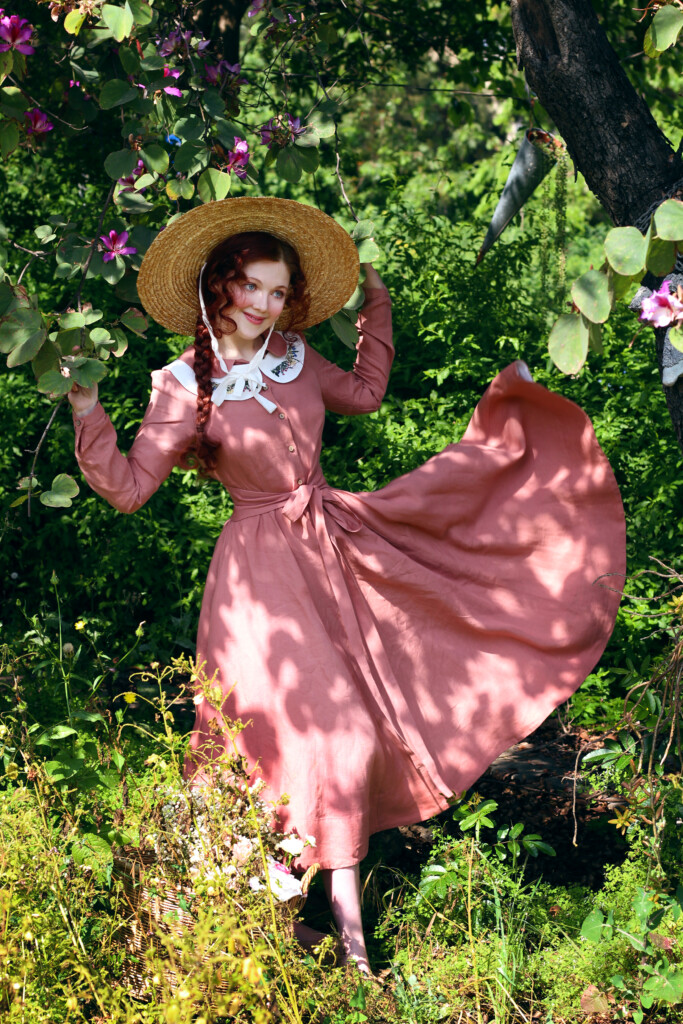 Ways I style my linen garments by Son de Flor
When it comes to styling, I really love all kinds of accessories. Straw hats in summer and woolen berets in winter – all this is delightfully combined with the outfits of Son de Flor. As per handbags, I choose wicker basket bags or baskets in summer, and leather old-fashioned bags like Satchel bags & Saddlebags in winter.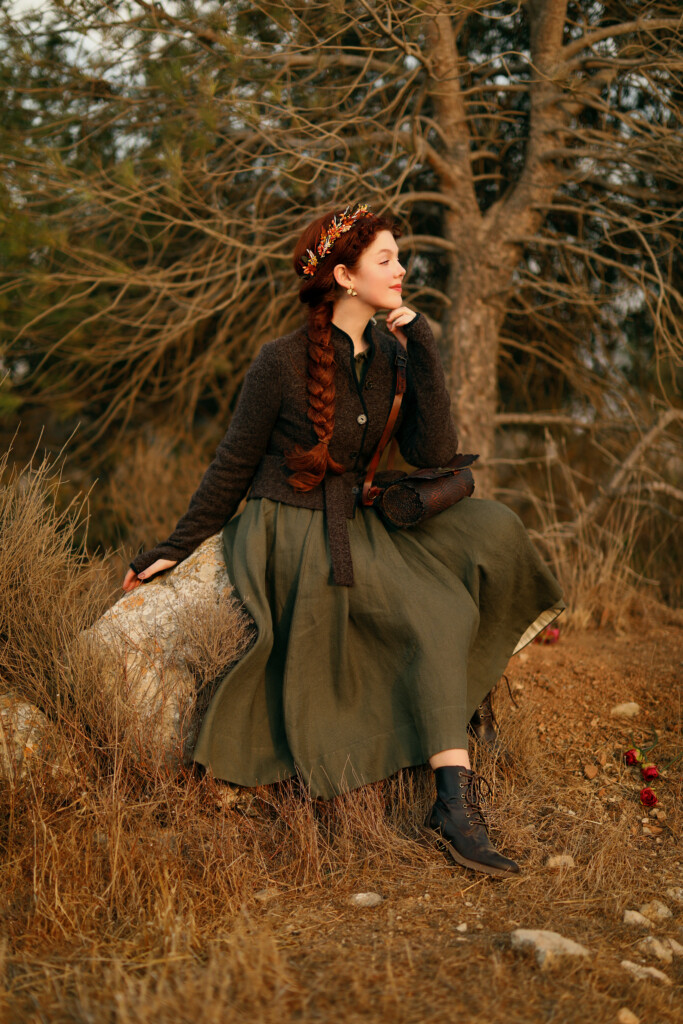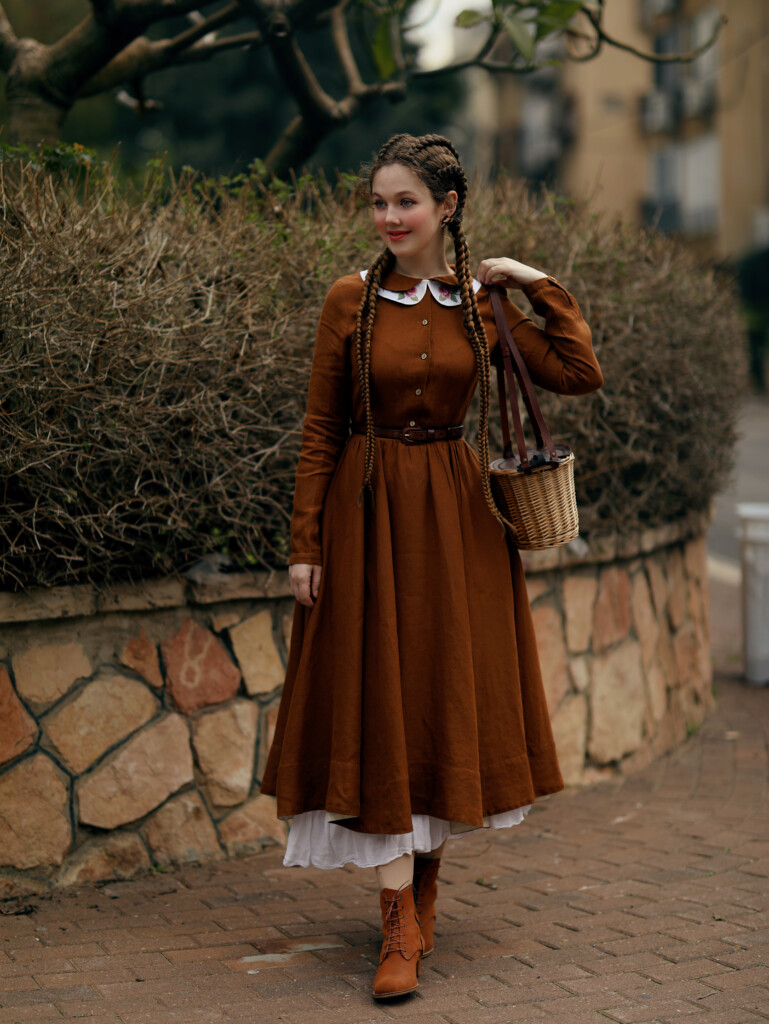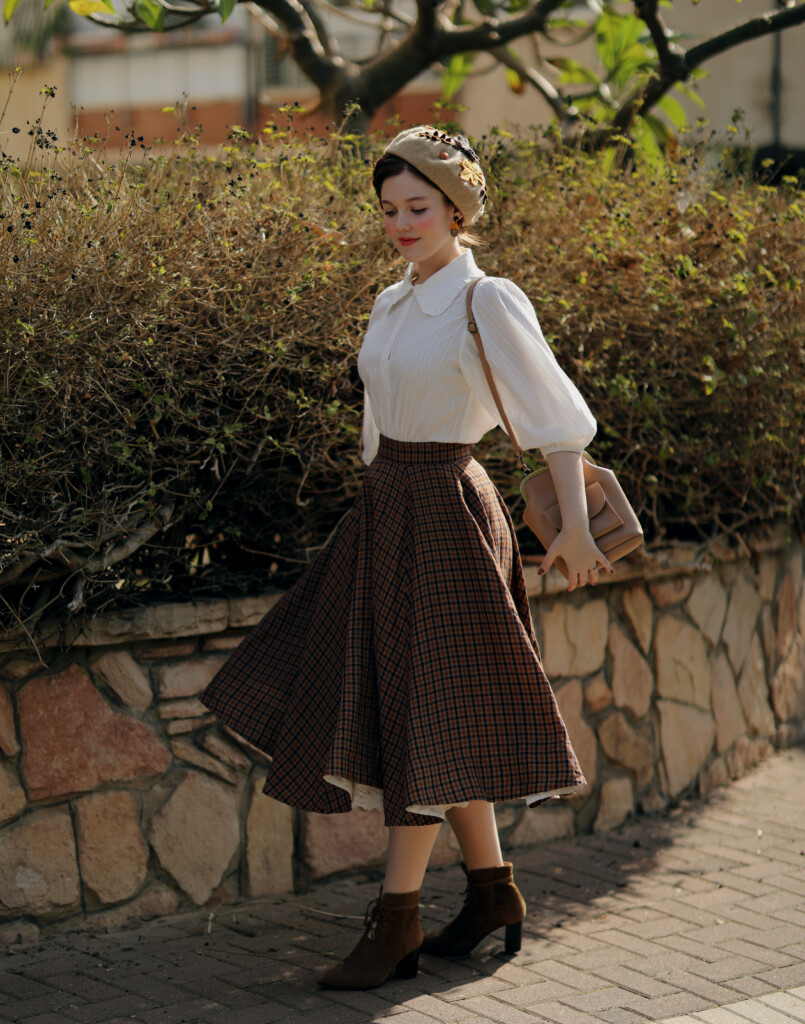 In summer, I wear romantic sandals with thin interlaced straps or leather shoes in a medieval style. And in winter, my favorites are vintage brown lace-up boots with heels and women's lace-up timberlands with heels.
Additionally, in winter, I often wear a woolen jacket from Son de Flor or a woolen coat of a slim-flared silhouette. Finally, do not forget about atmospheric jewelry with leaves, plants, and natural elements!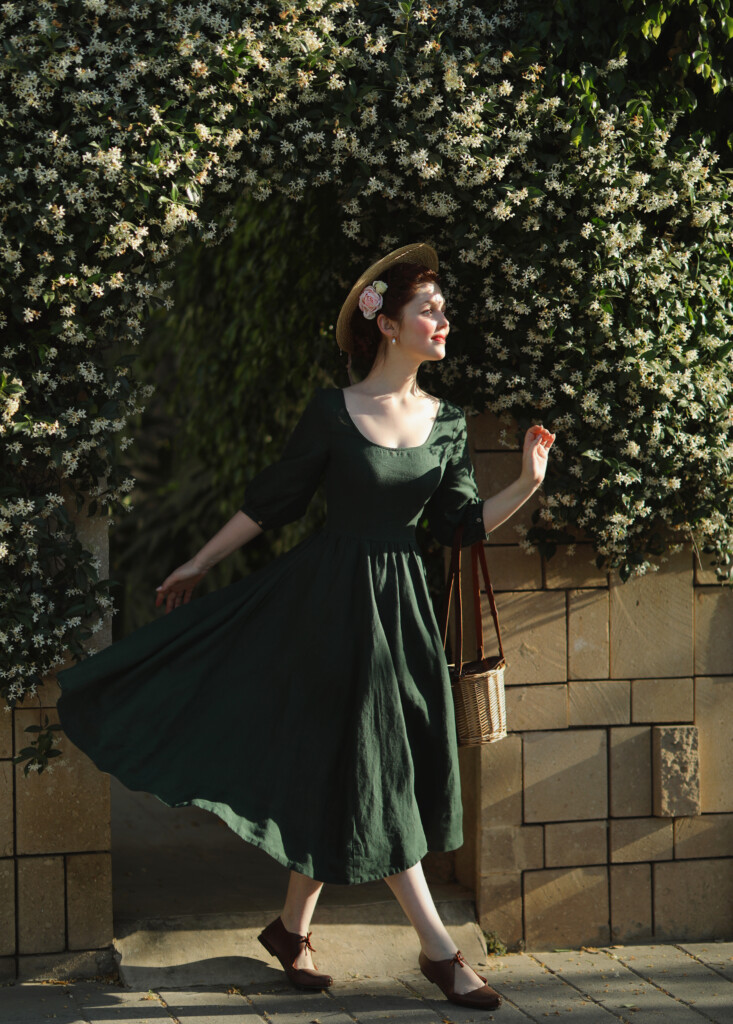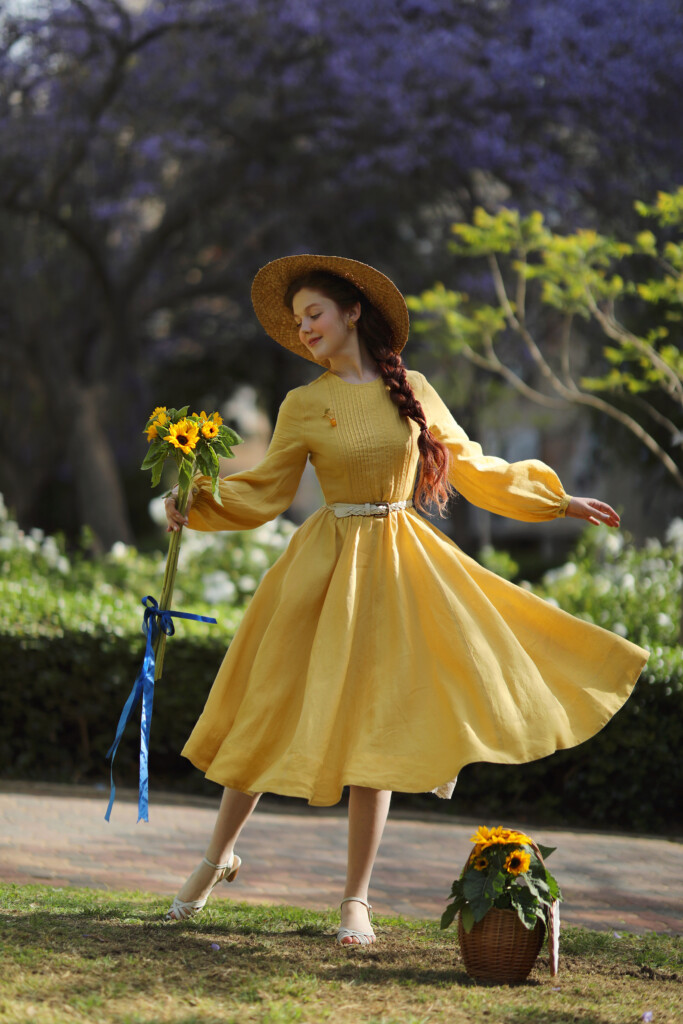 A little thought of inspiration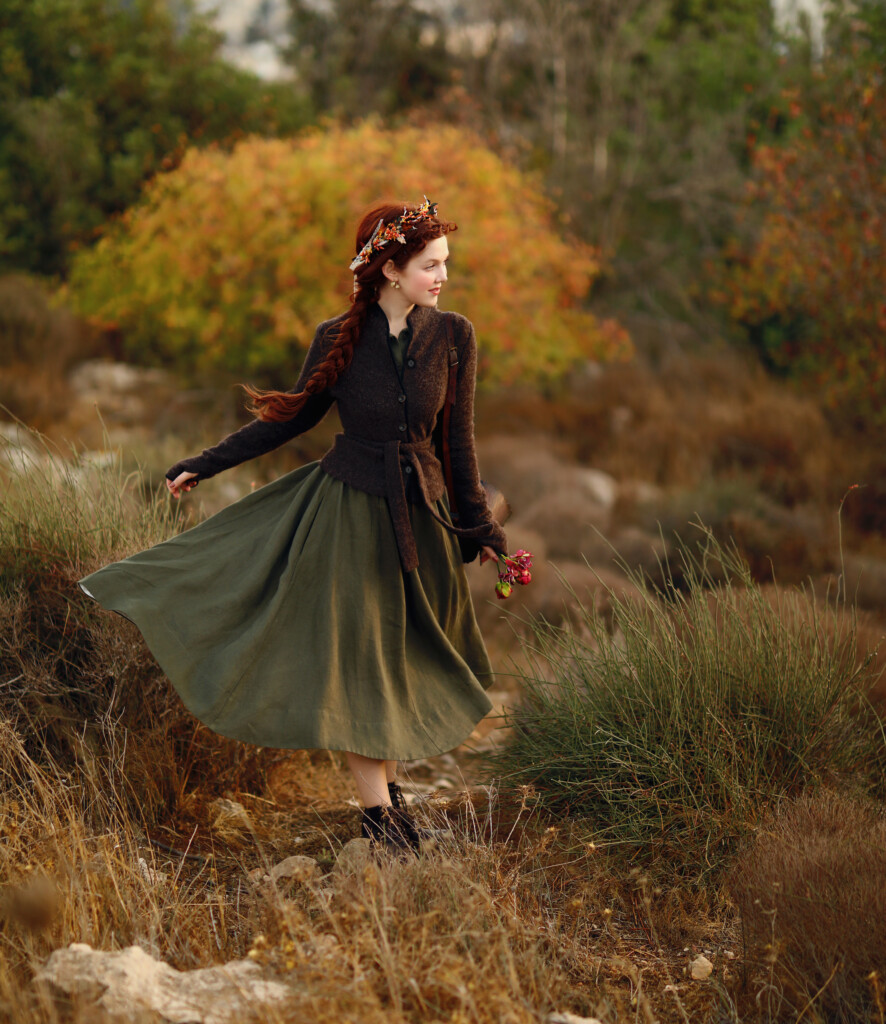 I would like to inspire and motivate women – the way they dress and the ideology of being feminine.
For me, the outfits of Son de Flor are always about harmony and elegant simplicity. It is the whisper of Mother Nature in the midst of the bustle of the city. It is love for people and love for nature. It helps to enlighten the outfits with a soul.
. . . . . . . . . . . . . . . . . . . . . . . . . . .
By the way, if you would also like to know how to choose the right color for a dress, check out this my blog post >>> The Right Colour Of The Dress