"Natural beauty" in Korean.
Secrets Of A Popular Korean Natural Makeup.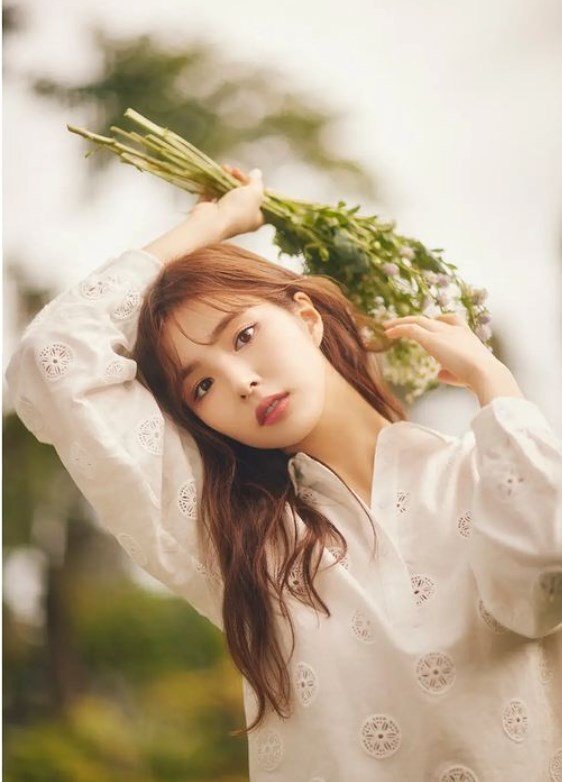 In recent years, "natural beauty" becomes more popular. In my opinion, natural beauty never goes out of fashion. And it wins a lot against the backdrop of artificial and flashy fashion trends.
Every culture has its own perception of "naturalness".
As a fan of Korean doramas (TV series), I couldn't help but appreciate the natural makeup style of the main characters. Therefore, I tried to delve into this topic and better study the features of natural K-beauty trand that has been popular among Korean women in the past few years.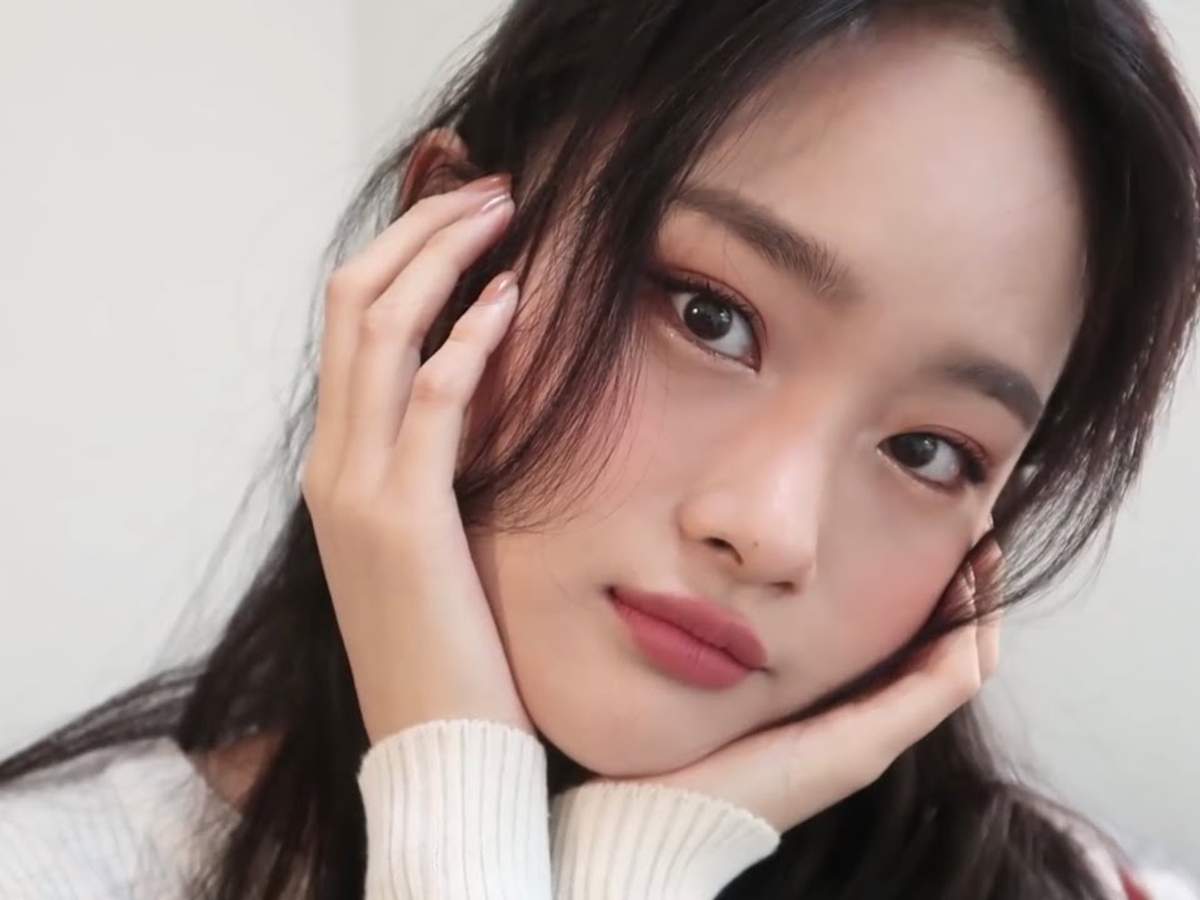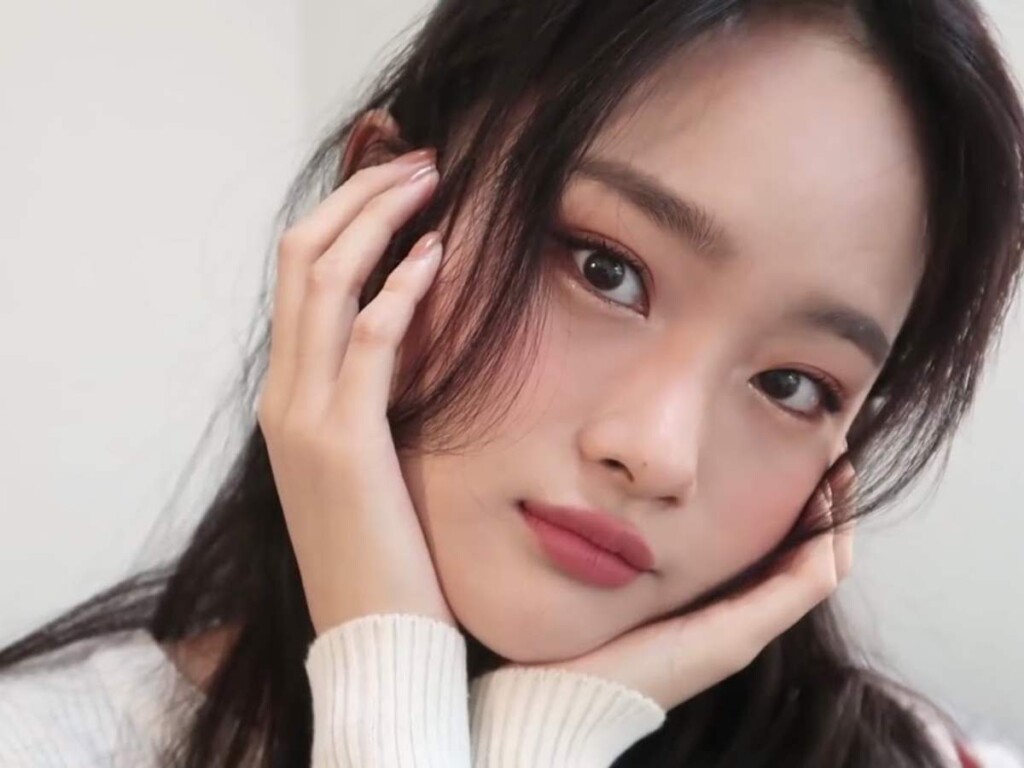 What is the peculiarity of Korean style of makeup?
Fresh and blooming look of Korean women. Their makeup always looks natural, as if there is no makeup at all.
The main accent in Korean makeup is the skin with the "chok-chok" effect, that is, tender, radiant and fresh – flawless.
Also, the make-up should be as natural as possible: the blush is light and natural, the eyebrows are almost straight, and the palette is concise and nude.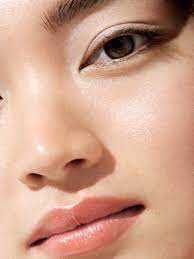 Skin preparation
One of the basic accents in the natural makeup of Korean women is always preliminary skin care.
It is much easier to do natural makeup on moisturized and nourished skin. In this case, tons of make-up will not be needed to hide "imperfections".
To cleanse and even out the skin tone of the face.
treat the face with hydrophilic oil, and then apply a splash mask.
apply patches with therapeutic compounds (in case signs of fatigue or bruises under the eyes remain visible after the mask).
apply a moisturizer, and after it dries, the skin is treated with a nourishing composition.
Base
Application of a base of a natural shade to the face.
Removing skin imperfections using a concealer.
To achieve the effect of "porcelain" skin, the face is covered with a foundation cushion.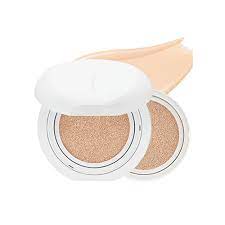 Apply powder with a fluffy brush.
For a healthy and fresh look of the face, lightly tint it with soft pink or peach blush.
A little secret: apply blush on the upper part of the cheek, this will create a lifting effect.
Eyebrows
Korean women prefer to make even and fluffy "childlike" eyebrows.
Shape the eyebrows, and then paint a little with a pencil or eye shadows, making them a little darker. Korean women complement their eyebrow makeup with coloured gels of warm shades.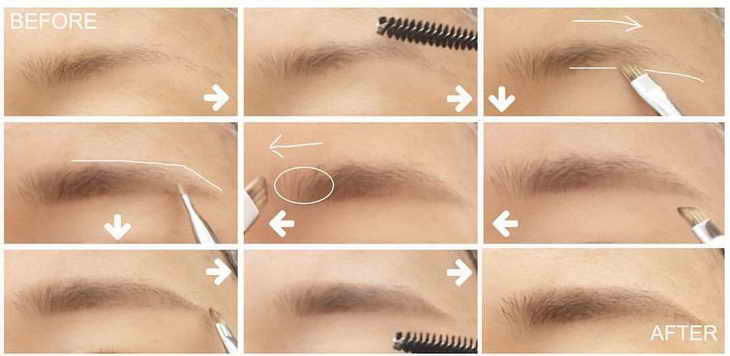 Eyes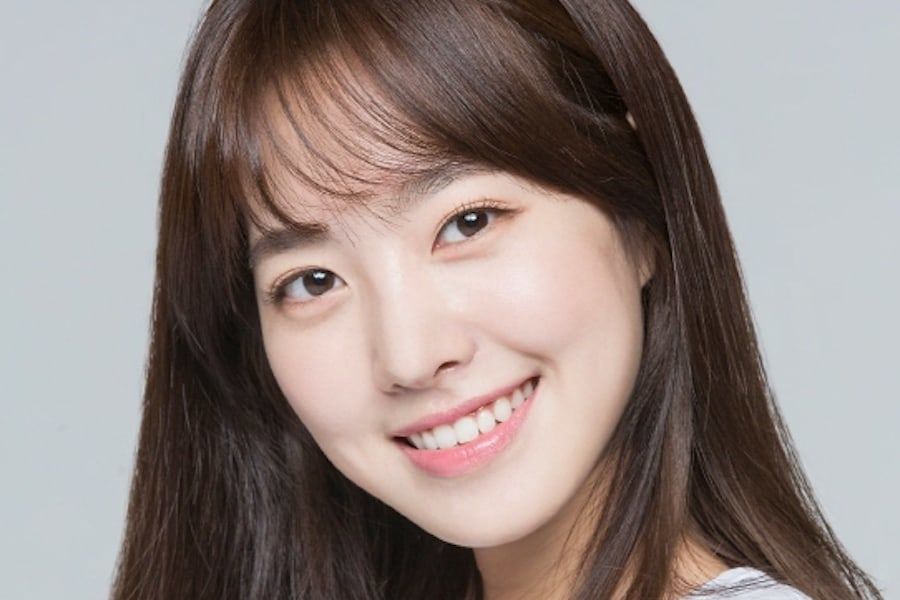 Most often, a brown eyeliner is the most preferred. Korean women use laconic black or brown lines for the eyes. The tip of the line is short and looks down. Such eyeline makes the eyes visually more rounded and open.
Spread shadows on the entire upper eyelid. Among the shades of shadows, the most popular is pink, as well as all nude shades.
Under the lower eyelashes, draw a line first with a light lighter, and then with a dark shade from the palette. This creates the "childlike" effect of a slight natural swelling under the eyes.
It remains to draw eyelashes with mascara with volume effect and to make a shimmering point in the middle of the lower eyelid.
Thus, the eyes will turn out to be naively wide open. This is a feature of the Korean make-up, which should be paid close attention.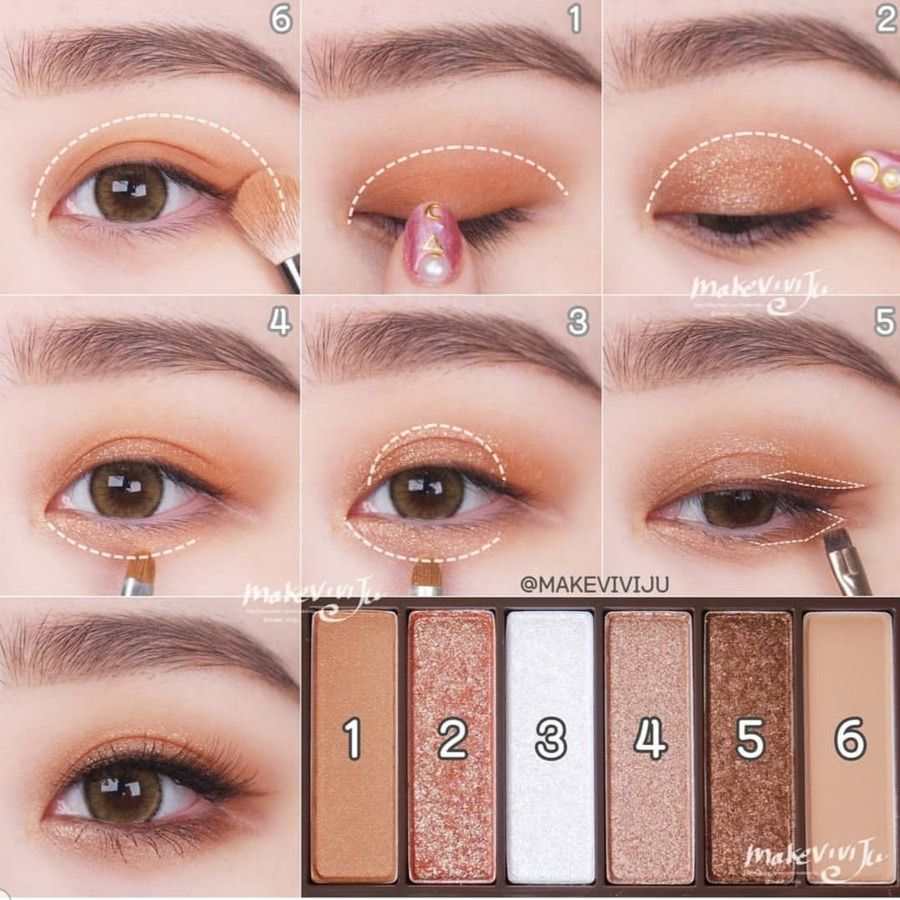 Lips
Korean women don't contour their lips. Lip makeup should not draw attention away from the eyes.
Koreans actively use tints and lipsticks of berry shades. As closer to natural tone as better. Two colors are often used at once: a lighter and more natural one is applied to the entire surface of the lips, and a more saturated and bright one is applied to the inner zone, the borders are softly shaded.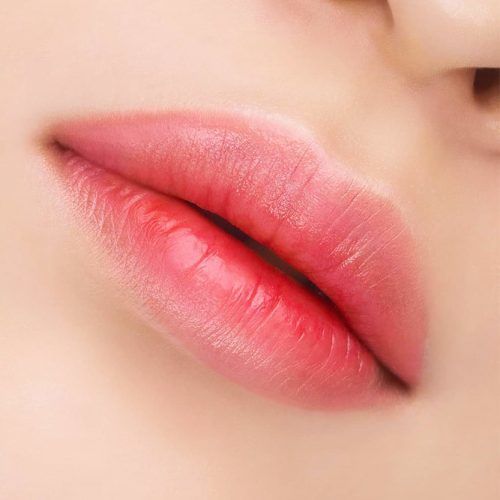 Features of Korean Visage
The main advantage of such natural Korean make-up is the absence of congestion.
Women pay more attention to the quality of their skin, its nutrition and even tone.
That is what they focus on, using all available tricks.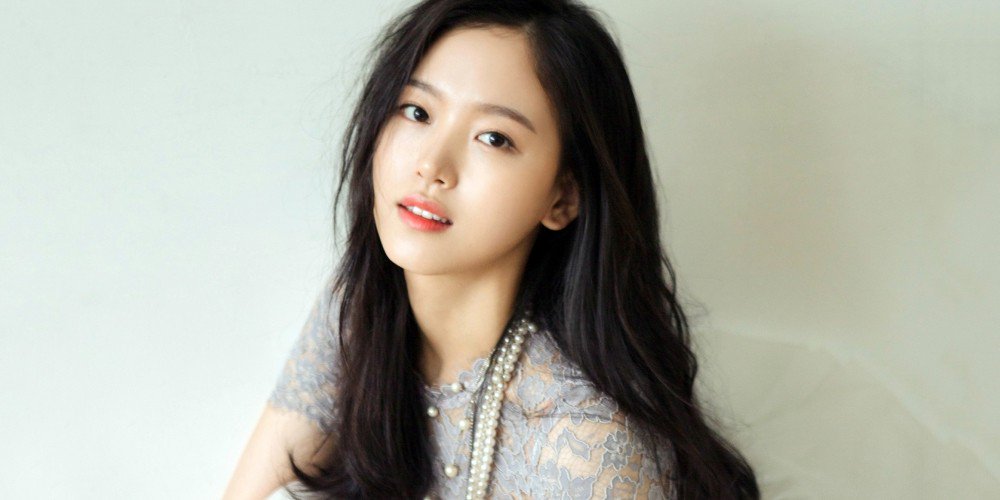 – I hope that my survey was interesting and useful for you, my dear ladies!
– If you want to see my skin care routine that I was following two years ago, please, check out this BLOG POST.
– In future, I will share with you my experience about changing my cosmetical products because of celiac disease.