Clothing Hiding Figure Flaws: for CURVY Ladies
Every woman is unique and special. Each shape of body is special.
And the question of "ideality" depends only on fashion trends.
The more complicated thing is Harmony. Our eye catches harmonious shapes and lines very sensitive. That is why some of advices of making body lines visually more balanced could be really useful.
Dress hiding figure flaws:
Choose clothes with a high waist – dresses or blouses gathered under the chest will visually take your eyes off the belly and give them harmony.
If you do not like outfits with a high waist – pick up a dress that hides the flaws of the figure, straight cut, but be sure to get a belt.  A belt preferably should not be in a contrasting color with the dress – do not attract too much attention.
You should not buy a trapeze dress, the strong expansion of which comes precisely from the chest – it will visually reduce the shoulders and make the hips as heavy as possible.
If the belly is very big and  bulging/ more noticeably than the chest, it is better to avoid using belts ….
Clothing should be in silhouette.
Wide dresses, caftans and loose-cut clothing will make you even bigger.  Therefore, the ideal silhouettes are fitted blouses, straight skirts, wrap dresses and wrap cardigans that emphasize the waist.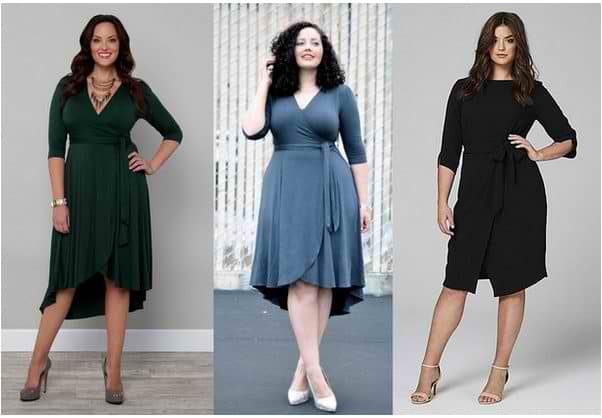 If you like to wear extra-short sleeves, your main assistant with full hands is a wide scarf.  It is best to hide full hands with a shawl.
If your favorite sleeve is three quarters or a flared.  Never wear tight-fitting clothing with sleeves in white or gray. Avoid flounce sleeves as well.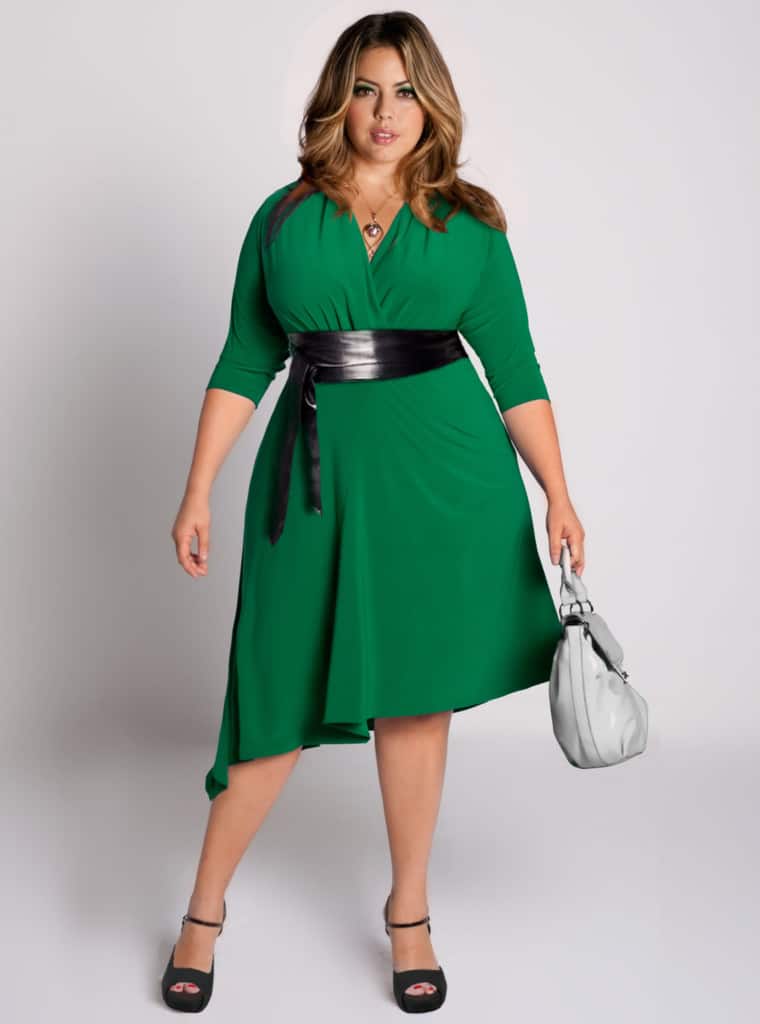 Clothing that hides imperfections does not have to be large and sewn in a loose cut.
In order to hide large breasts and broad shoulders, be sure to buy blouses or cardigans without shoulder pads.  Wraps, shawls, scarves are your helpers.  V-shaped cuts visually create a vertical line and distract attention from problem areas.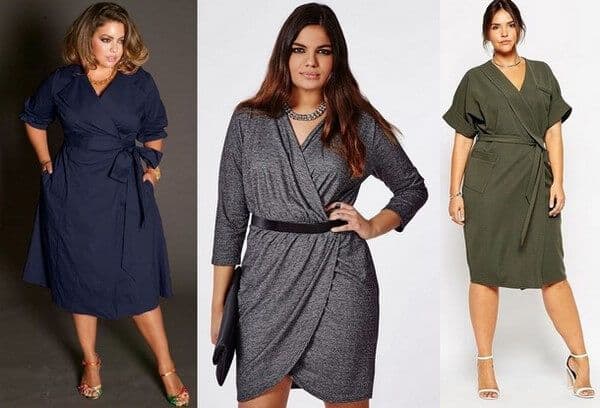 How to lengthen a short neck?
Do not wear stand collars or tall double collars, as you will make your neck even shorter.  You will go V-shaped cuts, long necklace in one row.  And no handkerchiefs around the neck!
How to balance the lower body?
Wear blouses or shirts not tucked in a skirt.  Wear thigh-length jackets.  Wear high heel shoes.  Do not forget about shapewear.  Prefer skirts without pockets and eye-catching details.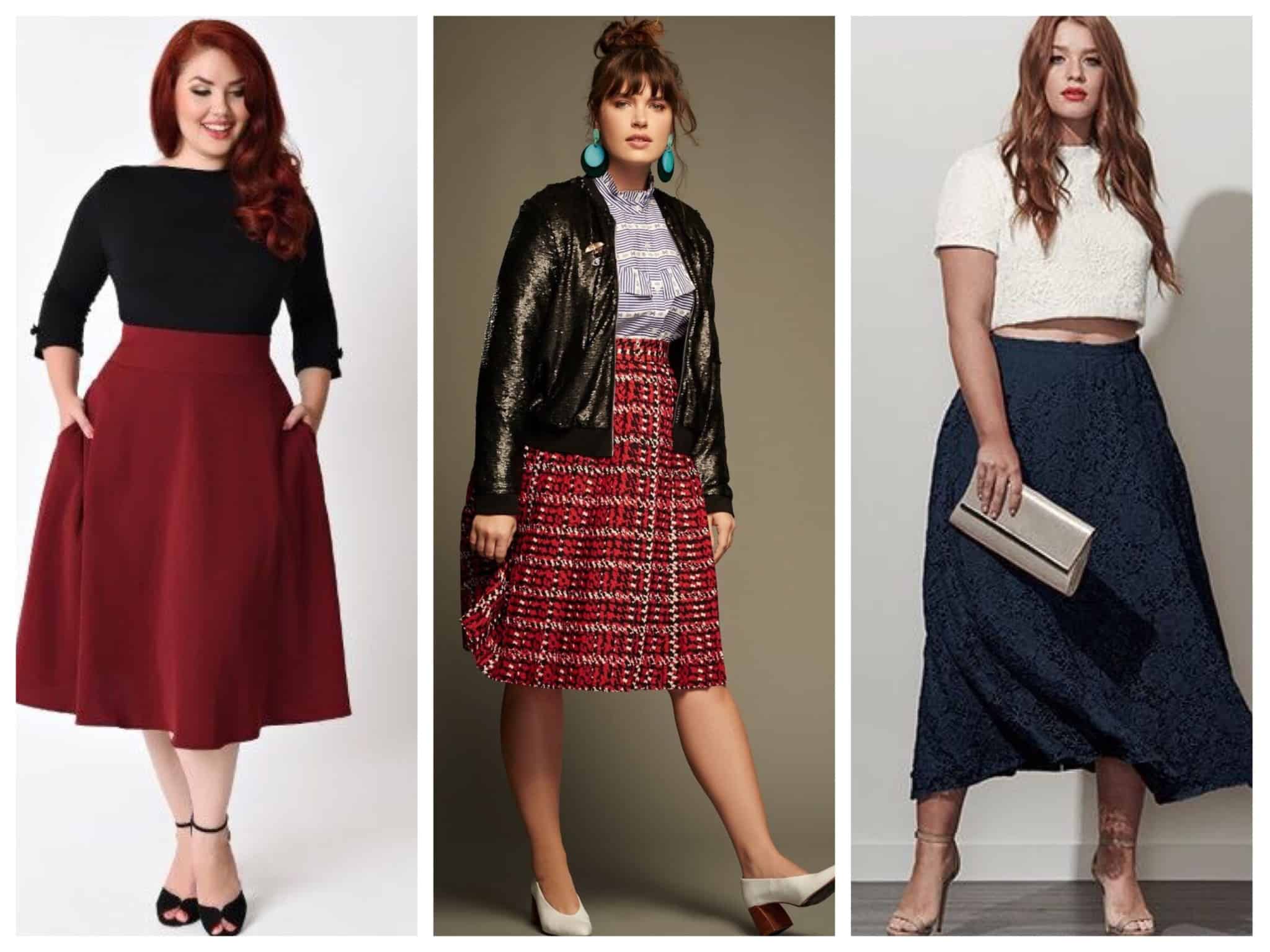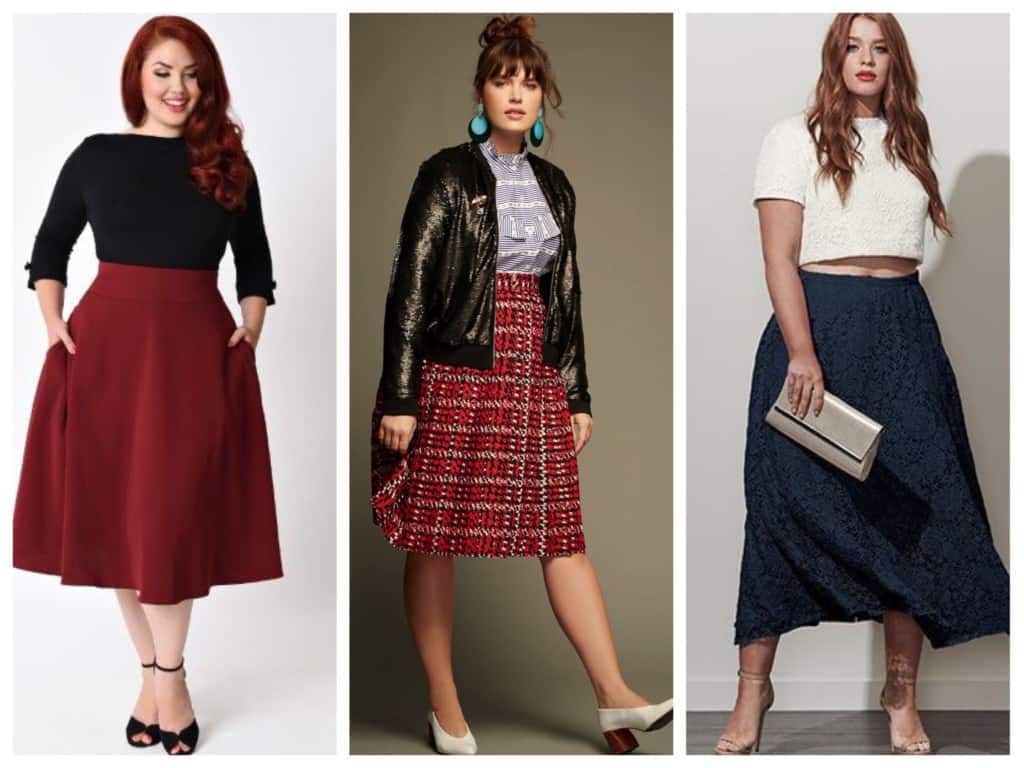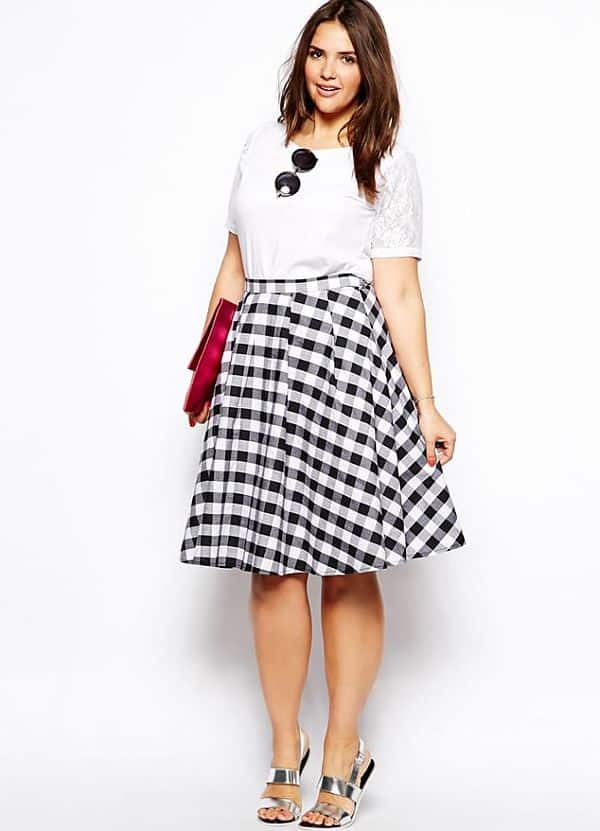 How to lengthen visually short legs?
Choose skirts with a high waist, pick up shoes to match the tights.  Do not wear low waist skirts.  Avoid prints: the bottom of your clothes should be a tone darker than the top and preferably plain.  Wear less shoes without a heel, especially ballet shoes.
A few common important fashion nuances for the curvy ladies:
•  Prefer noble monophonic clothing of mainly dark shades.
•  Prefer thin vertical stripes.
•  Prefer a large print to a small print.
•  Choose a thicker fabric.
•  Choose a fabric that holds well in shape and cut.
•  The length of dresses and skirts should be from knees and below.
•  Blouses with sleeves and hip-length.
•  High heels.
•  Large accessories.
•  The right underwear !!!!
Hope that some of my dear readers will feel more comfortable with choosing the right shapes of dresses in future!