Ghee Butter – Recipe – Easy & Healthy Food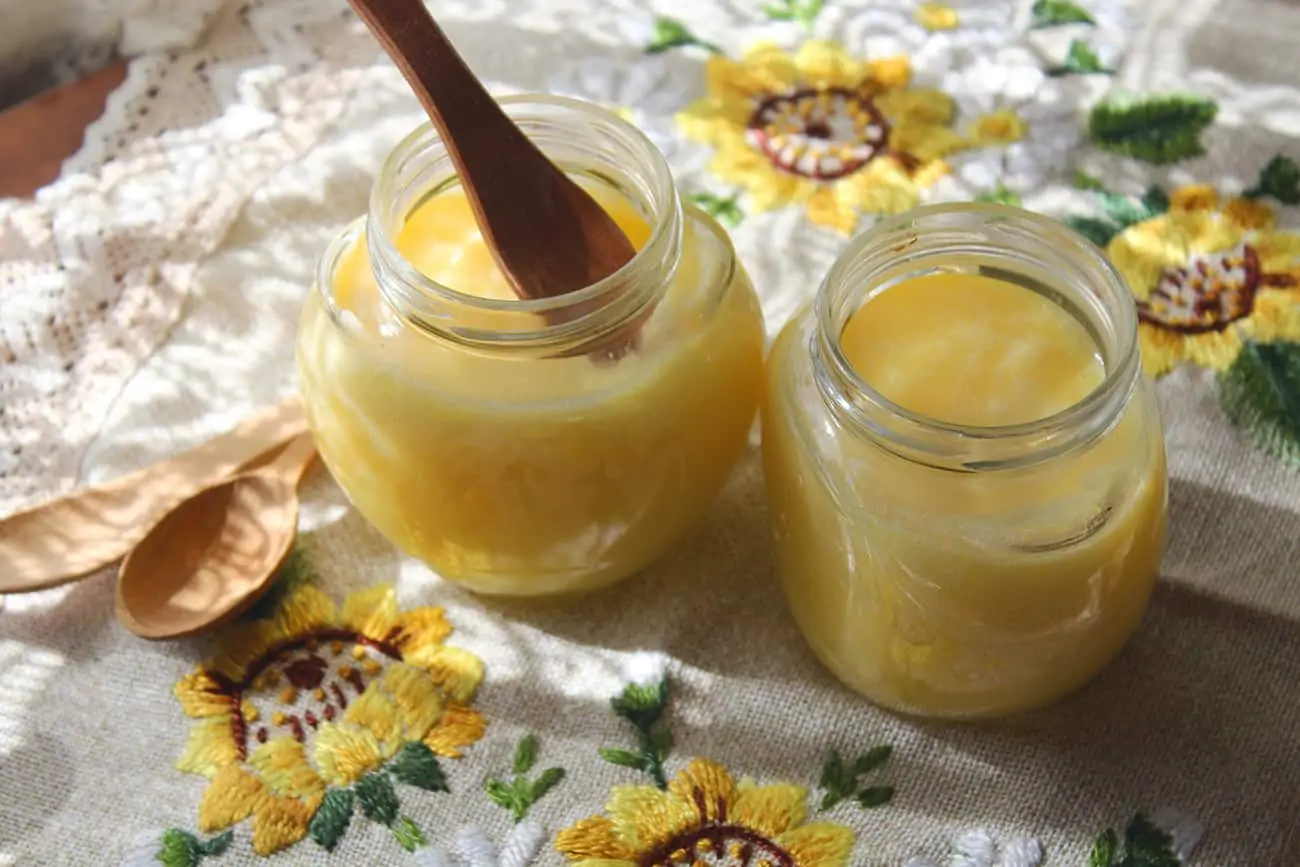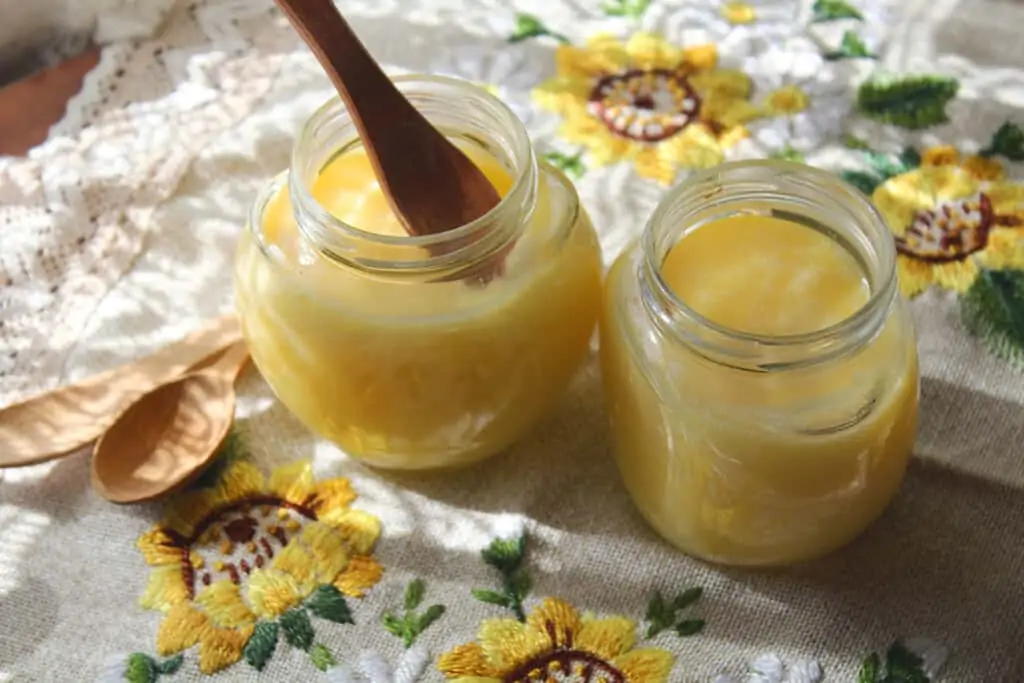 Our great-great-grandmothers were cooking with clarified butter. It was pretty common in many places in the world.
Ghee Butter is more than just clarified butter: it has many good trace elements and medical properties.
Ghee differs slightly in its production. The process of creating clarified butter is complete once the water is evaporated and the fat (clarified butter) is separated from the milk solids. However, the production of ghee includes simmering the butter, which makes it nutty-tasting and aromatic.
It also has many good trace elements and medical properties. In ancient India Ghee was also used for healing people.
Recipe of Ghee Butter
It's better to make sure that you use only high quality butter to make a Ghee of it for this recipe.
I used three pieces of butter (only dairy) of 250 grams to fill the 1 liter jar.
Butter should be not less than 82-82,5% of fat.
Ingredients and Tools:
Three  bars of butter (82% fat or more);
Glass jar (clean and dry);
Not big sieve;
Clean cheesecloth (few layers);
Medium size pan (preferably thick-bottomed);
Soup bowl;
Tablespoon.
How to prepare Ghee Butter
Melt butter bars in the small pan on the low heat. After they melt, make the hit small-medium untill it starts to boil slowly.
Let the butter boil, and remove the white foam with spoon all the time when it appears.
Do not stir the butter, just let it boil. When the foam stops appearing and the butter becomes transparent – turn off the fire. (The liquid will have an amber colour).
Prepare the clean glass jar, using few layers of cheesecloth and small sieve, pour the butter from the pan into the jar. Do not close the jar untill butter cools down.
Keep in refrigerator.
Use it for cooking, frying or baking.
Why Ghee Butter is better for cooking?
Ghee is an ideal fat for deep frying because its smoke point (where its molecules begin to break down) is 250 °C (482 °F), which is well above typical cooking temperatures of around 200 °C (392 °F) and above that of most vegetable oils.
Besides, this butter has a warm and nutty, deep flavor.
What is good-to-know about Ghee Butter?
It will be the best to simmer the butter on the small fire to save the precious microelements at the final product.
Indigenous people of India advise against consuming Ghee Butter in large quantities. Ghee Butter has medicinal properties, so use it in small amounts. Not like people use usual oils.
Ghee Butter is Lactose and Caseine Free.
Ghee Butter is Vegetarian friendly.
TIPs
Use only home-made Ghee to avoid high level of oxidized cholesterol, which appears as a result of high temperature processing.
Avoid buying Ghee made of vegetable oil. It is full of trans fats, which a dangerous.
Keep Ghee butter in the refrigerator.
I hope that this information was useful for you, and you will prepare Ghee Butter on your own kitchen!
Please, leave a comment, if you are going to try to prepare such butter? Or you already did this?
Hugs!